Say goodbye to fly rust in the dishwasher
Rust be gone works in up to 600 washes – without the use of chemicals
Say goodbye to fly rust in the dishwasher
Rust be gone works in up to 600 washes – without the use of chemicals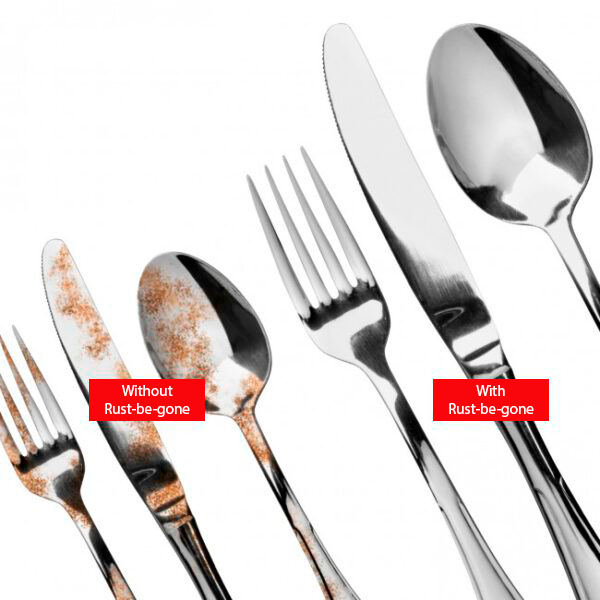 Avoid rust stains on your cutlery
Do you miss being able to put all your cutlery, pots and pans in the dishwasher, without having to worry about fly rust?
Make washing up easy by using Rust be gone – place Rust be gone directly in the cutlery tray or cutlery drawer and it will effectively counteract rust stains.
In other words, it is now possible for you to wash your finest cutlery – without being afraid of fly rust.
This is how Rust be gone works
Rust be gone has already taken Germany by storm with more than 6,000,000 products sold. Watch the video below to learn more about how it works.
We have answered the most frequently asked questions in our FAQ, which you will find by clicking the button below.
If you have any more questions, you are more than welcome to contact us. Just fill out the form on the contact page.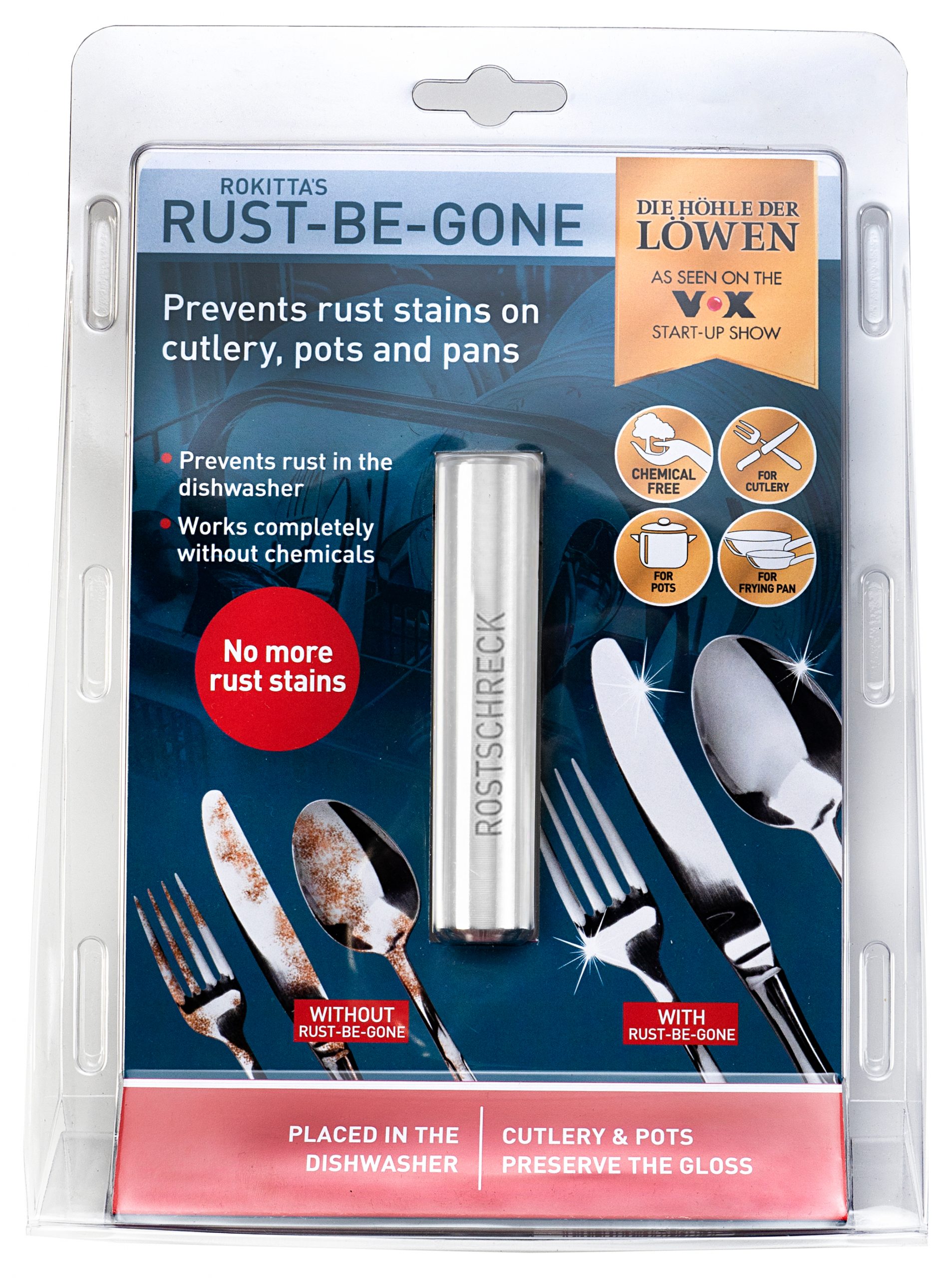 Known from the Dragons' Den
Rust be gone was first presented in Dragons' Den  in Germany. Since then the popularity has went through the roof, and today the product is sold in supermarkets in Germany and on this site.